Mission
The Tarbiya Seminary is dedicated to preparing students for Islamic scholarship. The Seminary provides students with the tools to access traditional religious knowledge while equipping students with the rhetorical skills to be spiritual and relevant leaders for our times.
Vision
We believe that knowledge derived from authentic Islamic sources provides vital solutions to modern day challenges. Graduates of the Tarbiya Seminary will undergo rigorous and comprehensive traditional Islamic studies to become the dynamic spiritual leaders our community needs.
Objectives
Tarbiya Institute has built a seminary in the Sacramento Area that will utilize its local resources, facilities and tap into its partners with years of experience. This endeavor will provide the resources and tools to produce professionally skilled, traditionally trained, spiritually aware, and intellectually driven students.
Featured
Fall Semester '23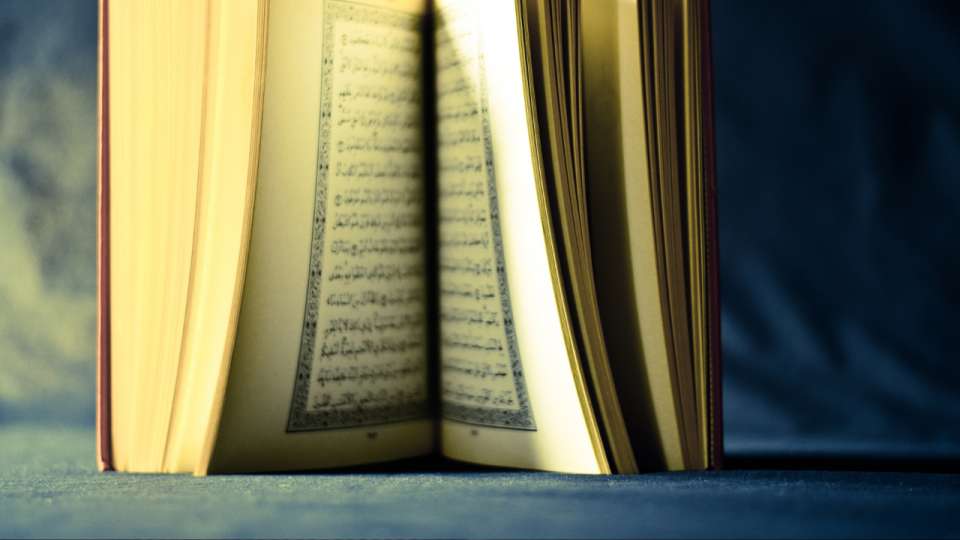 Part-Time Seminary
Tarbiya has partnered with the Institute of Knowledge (IOK) in Southern California, to build a local Seminary in the Sacramento area that will utilize Tarbiya's local resources and facilities and tap into IOK's 20 years of experience.
The Seminary offers a part-time program for busy students, and independent classes for those who are interested in certification within a particular field of Islamic knowledge. 
Part-time seminary courses are offered in person at the Tarbiya Institute headquarters (10031 Foothills Blvd., Roseville, CA 95747) on weekends and select evenings.
ISLAMIC STUDIES
A foundational level of literacy in the major branches of Islamic Studies, including but not limited to theology, creed, Qur'anic studies, hadīth studies, Islamic jurisprudence (fiqh), spirituality, and history.
ARABIC
An intermediate level of proficiency in grammar, morphology, and vocabulary that will help to read books with comprehension. Courses focus on providing skills and tools needed to analyze and understand Quranic passages as well as read texts in Arabic without vowels.
Supplementary Courses
Tarbiya Seminary believes that a Muslim Scholar needs additional skills beyond a traditional Islamic Education.  In our modern society and environment, supplementary skills are needed to effectively pursue a profession in the Islamic field, to better understand the challenges faced by the community.
All part-time students enrolled in the Tarbiya Seminary Program will be required to complete one year of Philosophy and one year of Islamic History supplementary coursework. Three additional supplementary courses offered will also be required to receive the Tarbiya Seminary Associates Degree.
Our Team
Senior Administration
As a student enrolled in the Tarbiya Institute Seminary program, you will receive access to the following:
Weekly office hours with Imam Azeez and Imam Sherif

Exam preparation sessions

Study group sessions

Access to a research/resource library 

Hiring preferences at Tarbiya Institute

Internship & career development opportunities 

Wide array of course offerings in the Islamic Sciences.

Extracurricular activities such as camps, trips, international travel 
To be considered full-time, attendance at in-person classes at Tarbiya House Roseville is required. While full-time attendance is strongly recommended, we can make distance-learning accommodations on a case-by-case basis. To find out more, please contact us at [email protected].
How much are the seminary courses?
Part-time courses range from $80 - $120 per trimester/per class + textbook fees.
How does a student enrolled in the Tarbiya Seminary manage their schedule? Are there any accommodations?
The part-time seminary program was specifically designed with weekend and evening classes to allow adults to maintain normal weekday schedules.
What are the requirements to acquire a Certificate in Islamic Studies?
The following courses are required in order to receive a PT Certificate in Islamic Studies: CRD-101, QRN-101, QRN-102, QRN-103, HDT-101, HDT-102, JRP-101, JRP-102, SRH-101, SPR-101.  Refer to the IOK website for course descriptions.
What are the requirements to acquire a Certificate in Arabic?
The following courses are required in order to receive a PT Certificate in Arabic Studies: LQA-101, LQA-102 and a choice between LQA-103 or ARB-201.  Refer to the IOK website for course descriptions.
Is there a contract or agreement that all students must finish within a number of years, or can I take courses on my own time?
No, you are free to take courses at your own pace, however taking classes consecutively offers the greatest benefit.
Why is it important to learn Arabic?
You should be learning this language because it is the language Allah SWT revealed His final revelation in. Allah SWT mentions the importance of Arabic in understanding the Quran in a number of places. In Surah Hud He says: 
"No doubt, We revealed it as an Arabic Quran so that you might understand." 
When you make understanding the words of Allah SWT your primary intention for learning Arabic, then the doors to comprehending this language will open to you, God-willing. Being able to understand Arabic texts on fiqh or aqeedah should only be secondary to your focus on the Quran. Ultimately, all branches of Islamic knowledge are simply attempting to better understand the Quran. 
This language is open to anyone who is sincere - as evidenced by the fact that the greatest grammarians in our history were non-Arabs. 
As you learn, your increased understanding of the Quran should bring you closer to Allah (SWT).  Allah (SWT) tells us towards the end of Al-Baqara: 
"Be conscious of Allah and Allah will teach you." 
May this be the means through which Allah (SWT) opens His doors of knowledge upon you and the means to a lifetime of learning.
Do we apply through Tarbiya Institute? Or through IOK directly?
For Tarbiya led classes you will apply through Tarbiya directly. For IOK led classes you will apply directly through IOK. However, to be enrolled as a student at the Tarbiya Institute campus you must note that you are applying to the Tarbiya Institute satellite campus. 
What are the requirements to acquire an Associates Degree from Tarbiya Seminary?
The following courses are required in order to receive an Associates Degree in Islamic Studies:  CRD102, QRN101, QRN102, QRN103a, QRN103b, HDT101, HDT102, JRP101, JRP102, JRP103, SRH101, SPR101 + God & Philosophy, Islamic History and 2 additional classes in subject of choice.